Fiber cement siding is a building material used to cover the exterior of a building in both commercial and domestic applications. Typically, this siding is most often used in applications to imitate wood siding and is known for its durability and throughout its lifetime, and requires very littler maintenance once installed and painted. When Two Structures Homes chooses a material for our homes, we look for the best of the best. That includes windows, wood material and this siding, which is why we have partnered with James Hardie Siding in all of our home construction.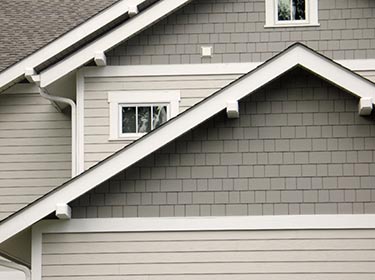 Fiber cement contains a mix of cellulose fiber material,
Portland cement
, silica, sand, water and other additives . This material has been an important piece is home construction since fiber cement boards replaced the asbestos cement sheeting used until the 1980s. The beauty that comes with James Hardie Siding can be seen through various applications of the siding; through the way it's laid out, to the size and shape of each panel. Most homes typically feature the traditional look with a horizontal pattern, but with a little forward thinking and a discussion with your builder, one can create a one-of-a-kind home just from how one uses fiber cement boards on the exterior of a home.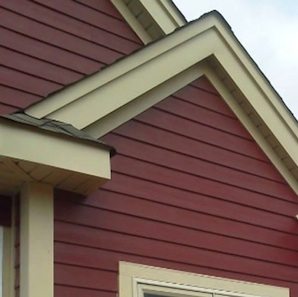 James Hardie Siding is at the forefront of the fiber-cement industry and is world renown for their manufacturing, technology for new home construction and remodeling, as well as their vast array of products including the siding that we use. James Hardie, who created the development of fiber-cement technology in the 1980s, has operations in the United States, Australia and New Zealand. James Hardie invests significantly in research and development, always working toward quality and production efficiency creating more durable, lower maintenance siding products. Two Structures Homes believes that James Hardie Siding is the most durable product on the market today and we believe our homeowners will see its value for years to come.
To learn more about James Hardie himself as well as the company he created and an industry he pioneered, visit
JamesHardie.com
.