Jay Evans was recently selected as the April 2015 Oklahoma State Home Builders Association Certified Professional Builder of the Month. Jay was nominated by the Central Oklahoma Home Builders Association (COHBA) for his pursuit of excellence in the homebuilding profession. He has been a member of COHBA since 2011 and serves on the Board of Directors and is the NW Council Chair.
Jay has not only been building communities in and around Oklahoma City, but he has been actively involved in those communities. In 2014, Jay and Two Structures Homes built a Moore home that was designated as the Oklahoma Home Builders Foundation's House of Hope. The sale of this house benefited the Cavett Kids Foundation by raising more than $14,000 and providing families with a Christmas that they wouldn't have had otherwise. These families were affected by the cost of hospital stays and the price of their medication, but with the help of Two Structures Homes were able to have a Christmas they would remember forever. Jay gives meaning to his charitable causes by saying, "As a kid, my parent didn't have the means to provide much for Christmas. I like the idea of trying to help people during the holiday season.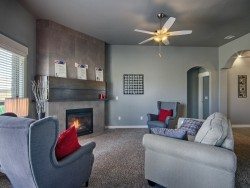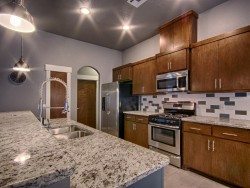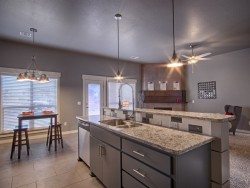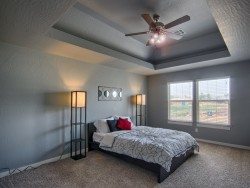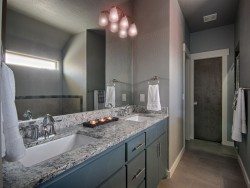 In addition to the House of Hope, Jay, with his wife Tricia, have been a large part of the Kids' Christmas –the Home Builders Care Foundation's biggest event. "We have five children of our own and have fostered several kids over the years. As a parent, I can't imagine having to deal with a child with an illness that will take my child's life. It was my chance to help these families in their time of need," Jay says. Along with the Cavett Kids Foundation, Two Structures Homes and the Home Builders Care Foundation made donations to CASA – Court Appointed Special Advocates of Canadian County – which helped families get back on their feet after the Moore tornadoes in recent years. He made sure that their Moore home buyers with kids received one of the Visa gift cards that were being distributed.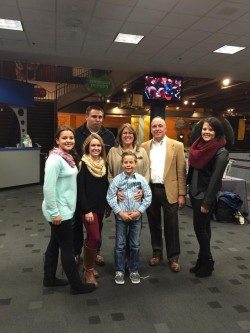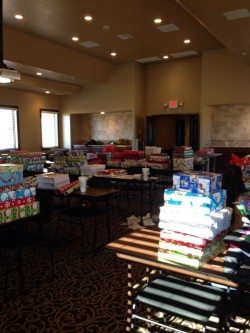 Jay Evans and Two Structure Homes continue to pride themselves on being able to build, high-performance, energy-efficient homes. However, contributing to the communities that they build and the relationships that they then foster in those communities are just as important and this award honors that commitment. Congratulations to Jay for receiving the April 2015 Oklahoma State Home Builders Association Certified Professional Builder of the Month.