When buying, building or renovating your home, your first instinct is to include all the coolest and trendiest features. Then reality sets in and you are forced to limit your wish list to fit a budget or other practical limitations. So now it is time to get smart and creative so you can prioritize and still be happy with your new living space. The list below is a compilation of home features recommended by home builders, realtors and home designers. Consider these items when finalizing your must-have list and you will be happy for years to come.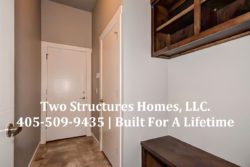 A large kitchen with Island:
Spend your design dollars where it will be used the most – the kitchen. After all, as everyone knows, the kitchen is the place where family and friends tend to congregate. Including large counter spaces, an island and a place for chairs and serving dishes adds to the allure. Keeping it open to the main living space is a must.
Energy efficient features:
Yes this one is boring, but the increased comfort and cost savings these items provide make them high on everyone's priority list. Energy-efficient appliances, high-efficiency insulation, radiant barriers and high efficiency windows are the items home owners value the most.
Home office or study:
Many home buyers are choosing the practical and frequently used home office or study over the rarely used formal living or dining room. A home office should include wiring for computer and network equipment, an entertainment center and extra lighting and ventilation.
Outdoor living room with kitchen:
Enjoying the outdoors with friends and family is always appealing; however, when enjoyed in the comfort of a well designed outdoor living room with kitchen enhances the experience. Include plenty of shade and fans to cool you off in the summer and a fireplace or fire pit for the cooler months. Preparing the space for a flat panel television and entertainment center enhances the experience.
Main floor master suite: A main floor master suite is not only convenient for all home owners but offers serenity and privacy not observed in masters adjacent to other bedrooms in the house. Make sure your master is not too close to the kitchen or garage or these benefits may be mitigated.
Large walk-in multi-purpose storage spaces:
His and her master bedroom walk in closets, linen closets, a dedicated laundry room with storage and additional garage storage area are a minimum at all price points today. Extra storage space makes the remaining living space less cluttered and more enjoyable, especially with some luxury painted
closet doors
to finish the design off.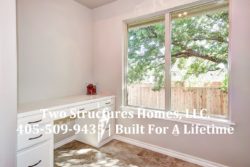 Cleanup entry/mud room with half bath:
If you have kids, pets and/or a do-it-yourself husband, you get this one. Include storage for outdoor toys, sports equipment and dirty shoes. Kids and adults can clean-up before entering the house and can use the bathroom without dragging dirt into the house.