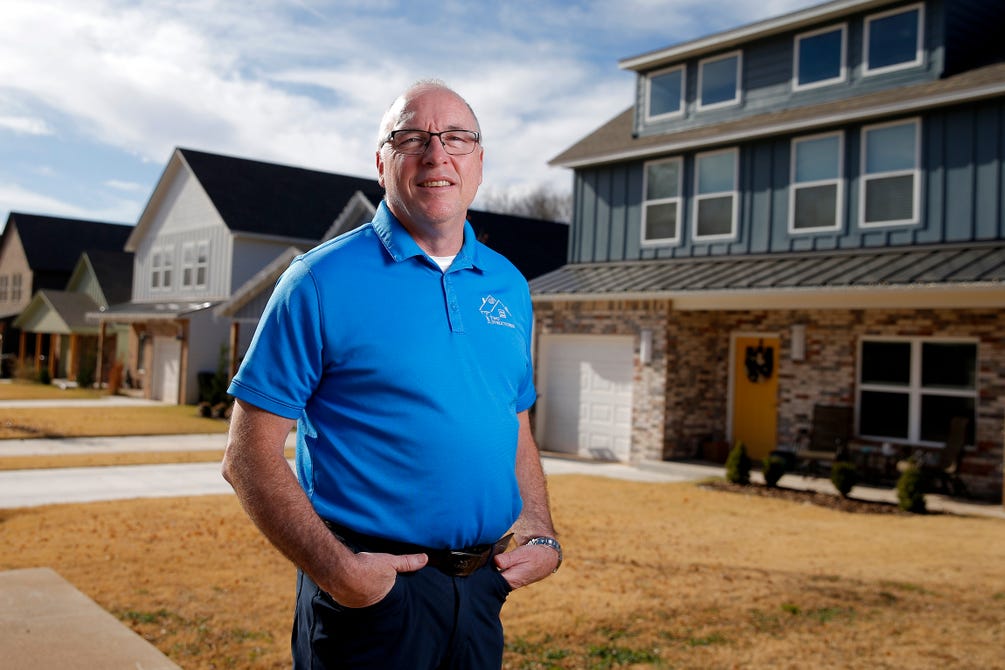 Over the past decade, Jay Evans has established Two Structures Homes as a leader in home building in Oklahoma. The Oklahoma-City based company builds expertly-crafted homes with advanced materials. His passion is creating high performance, energy-efficient homes that save the homeowner money.
Jay founded JTE Properties back in 2004 flipping houses and collecting rent houses. Gradually he transitioned into new home construction and Two Structures LLC was born.

Jay believes that building high quality, energy-efficient homes is not only the "green" thing to do, but it also makes sense economically for the homeowners. Every dollar goes further with Two Structures because we build with long-term value and energy savings in mind.
Two Structures embodies the highest standards of the industry
Jay Evans believes in education and is constantly seeking opportunities to learn more about the construction business. He is a
Certified Professional Builder
, a Certified Graduate Builder (
CGB
) and a Graduate Master Builder (
GMB
). He also has Certifications in Green Building (CGP), Master Certified Green Professional (
Master CGP
) and Sales Professional CSP.
Two Structures builds energy efficient homes utilizing
OG&E's Positive Energy Certification
and the National Home Builders Certification process for green and high performance homes.
The National Green Building Standard
is the only residential green building rating system approved by ANSI as an American National Standard. The certification by the Home Innovation Research Labs is the only way that the public can have confidence that a home is truly green.
There are many certified green professionals in the Oklahoma City market; however, few home builders have active projects and most have never built a green home. Even a basic Two Structures Home offers high-performance features way beyond the norm in the region. A Two Structures standard Positive Energy home can be certified at a Bronze level.